Daily Mail, Wednesday, November 27, 1996
Budget Leak Journalist Complains to Metropolitan Police Commissioner Over 'Clandestine Inquiries'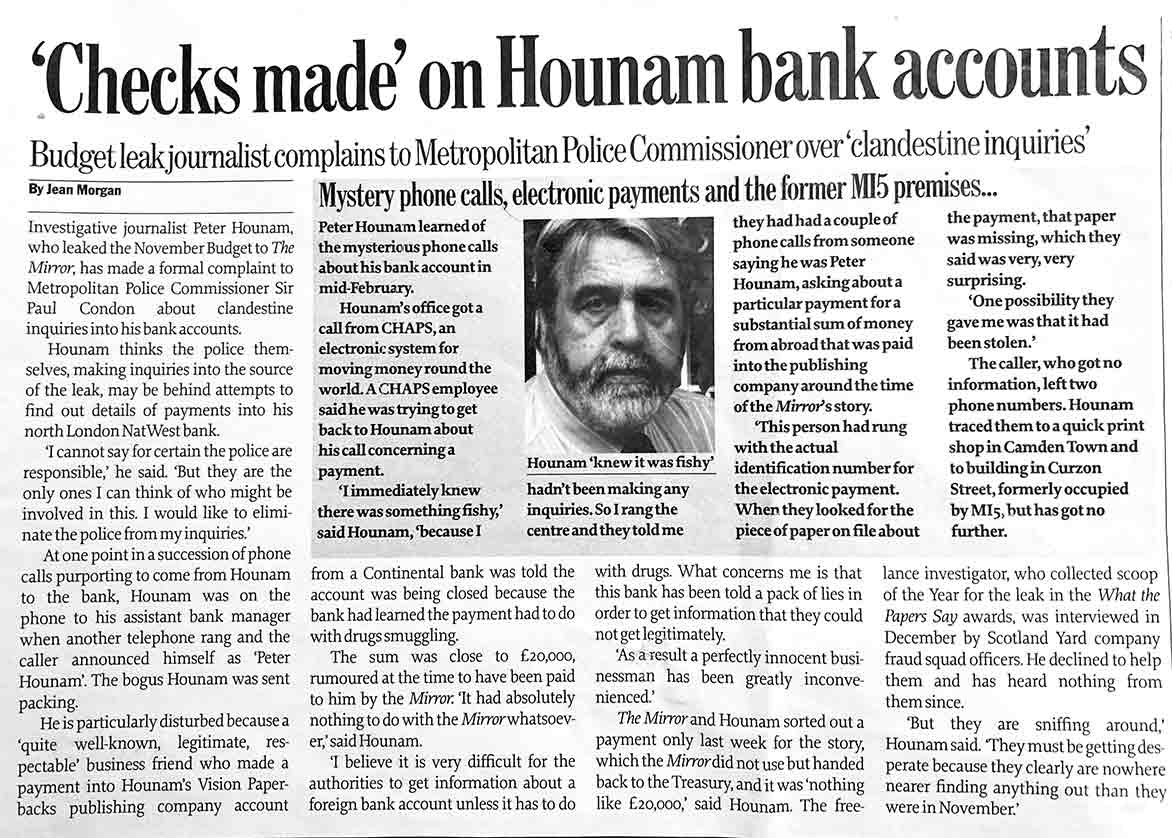 Investigative journalist Peter Hounam who leaked the November budget to the Daily Mirror, Has made a formal complaint to metropolitan police commissioner Sir Paul Condon about clandestine enquiries into his bank accounts.
Hounam thinks the police themselves, making enquiries into the source of the leak, may be behind attempts to find out details of payments into his North London NatWest Bank.
'I cannot say for certain the police are responsible,' he said. 'But they are the only ones I can think of who might be involved in this. I would like to eliminate the police from my enquiries.'
'This person had rung with the actual identification number for the electronic payment.
When they looked for the piece of paper on file about the payment, that paper was missing, which they said was very, very surprising. 
'One possibility they gave me was that it had been stolen.'
The caller, who got no information, left two phone numbers. Hounam traced them to a quick print shop in Camden Town and to a building in Curzon Street, formerly occupied by M15, but has got no further.